Jesus "H" Christ, the brickies have been there for an additional 4 more days this week.... We
were
actually on a roll....
Although I should have known better as yesterday, Thursday 28/08 I saw them leave about 2.30 so I should have known something was not good....
Today being an absolutely perfect day, weather wise, not a brickie to be seen.....Although we did get our insulation bats delivered,
so I should be great full for small mercies... I suppose...
No tradies what so ever on site today........ Here we go again....
(Edit) Pics as promised... this is what the brickies can achieve if they stay onsite and work......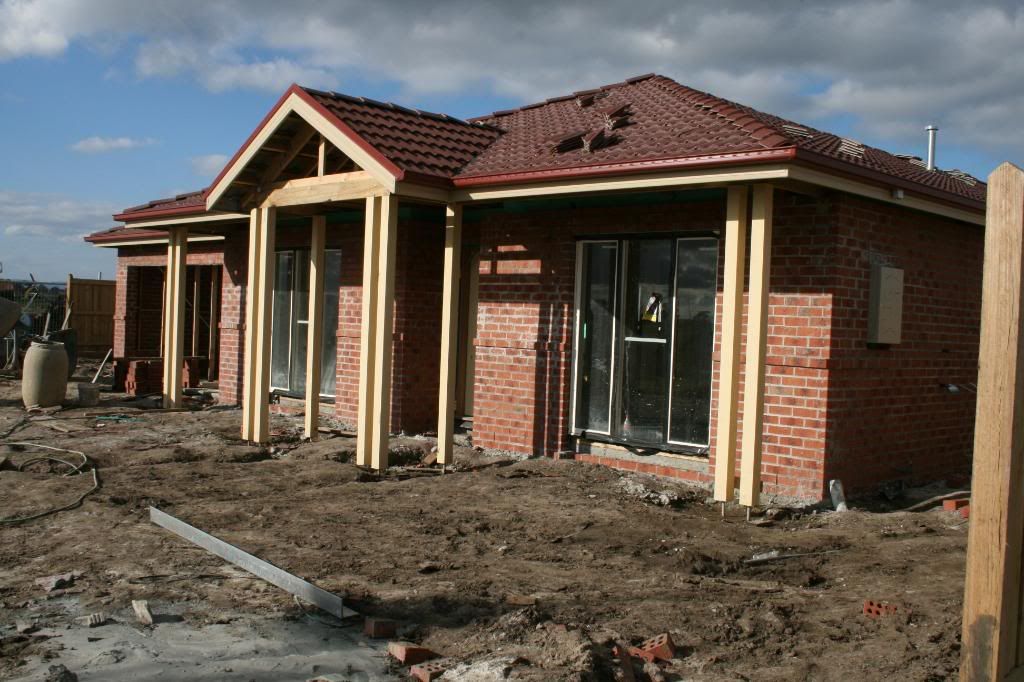 The front all bricked in now, even the lintel for the garage finally made it in before it got knocked off again... It appears theft in the building game is rife... We have had 2 garage lintels and 3 window lintels go missing since the brickies started.. Mind you if they were onsite more often working, it would stand to reason that things would get knocked off less...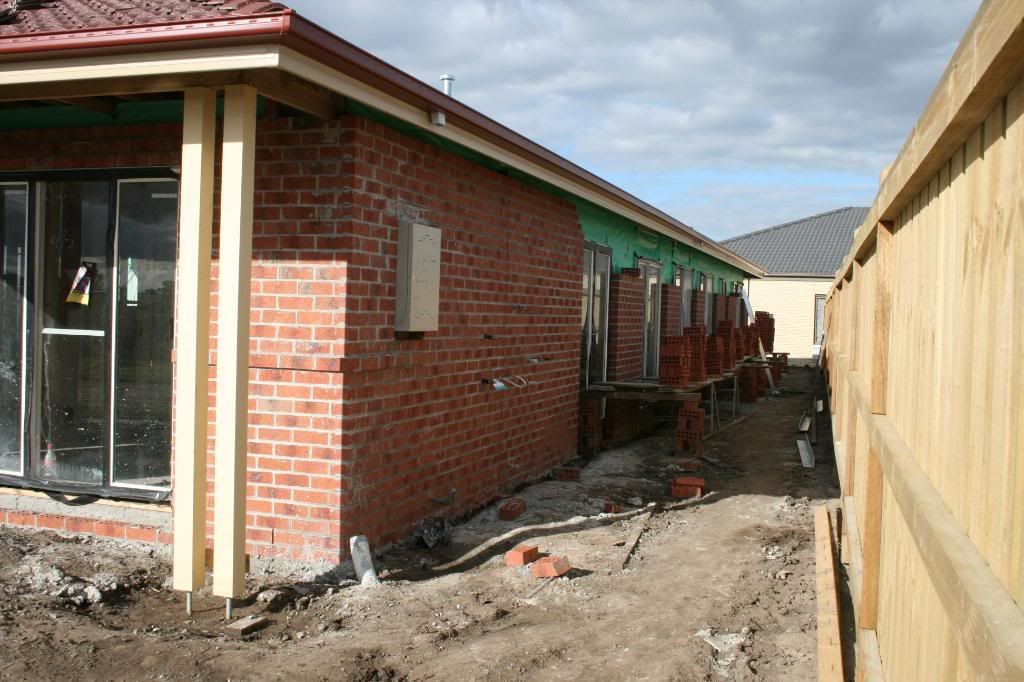 Blind sideway 2/3rds bricked in now......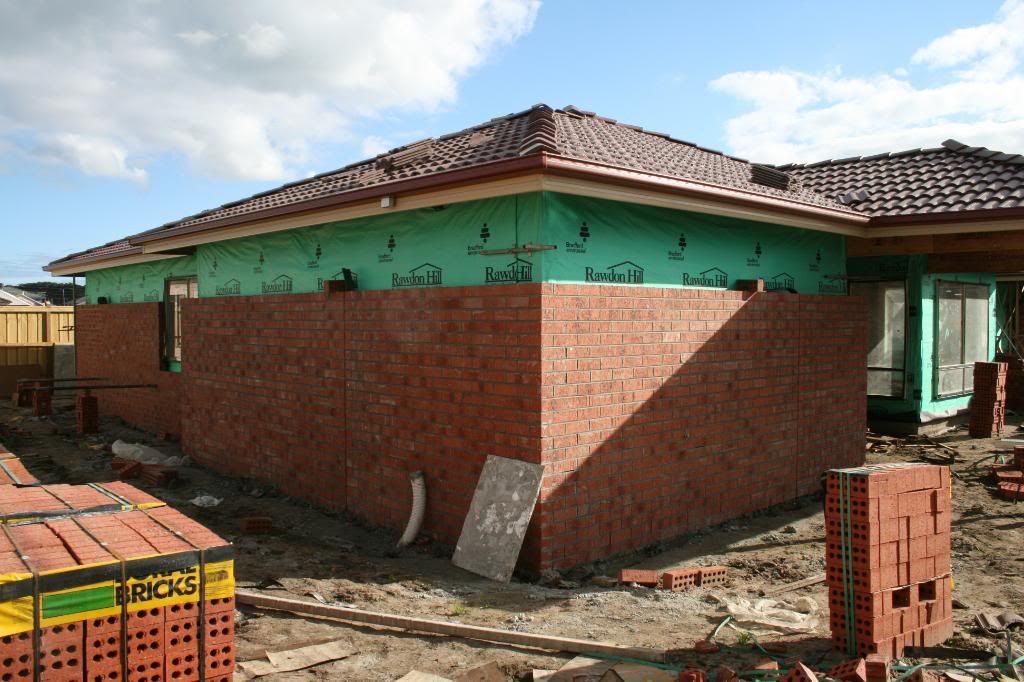 look out we have even made inroads on the rear walls... See I knew they had it in them... All they had to do was stay onsite......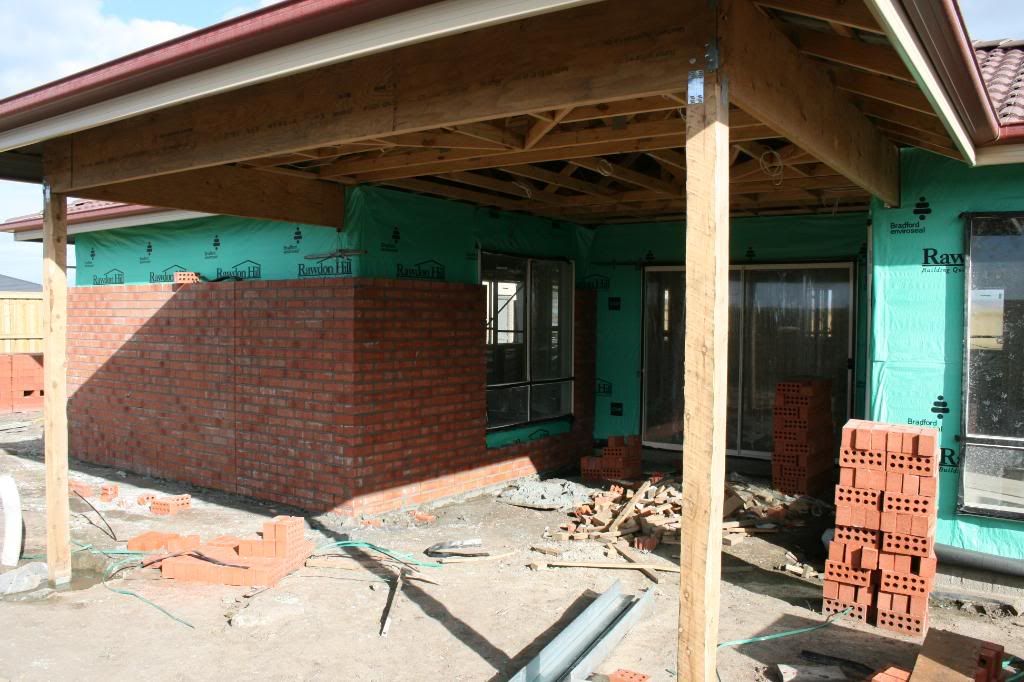 We have even started in and around under the alfresco.. The two wooded colims should be done some time next week...... That is if they don't go and wander again........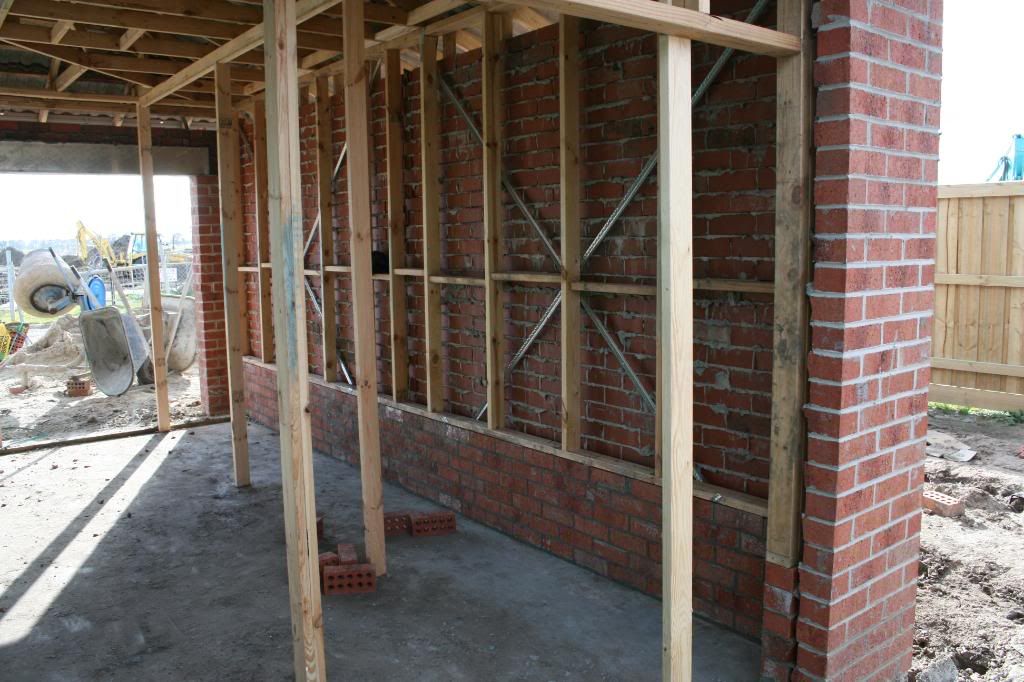 Now you can see some of the brick work under the supported frame work. All this will still get plastered over, which is a good thing.... I think.....
Tuesday 26/08, the plumber came back, to move the recycled water tap off the back wall of the rumpus to the now side wall, It cost us an additional $180 dollars, from memory, to have it put in and because the misses now wants my shed to go on the back wall, (hi Ness xoxoxox) it now cost us $480 to move it no more than 2 metres.... Don't you just hate that...... 100% our stuff up though.
Wednesday 27/08 our solar hot water panels were fitted, of which I will be posting some more pics very shortly.... (edit) as promised some pics.....
Our solar hot water panel....

I wonder what next week will bring.... Hopefully the bloody brickies will be back..... We will see!!!