Can't possibly be as bad as last week can it........ How much???????? I am willing to lay $500 on the table......
27/10/08 - Monday
Well the painters, sorry, I should say painter, started today even though the paint had been sitting in the family room for the past three - four weeks and gave the walls, skirts, archs, doors and the ceiling a good dose of spray painting.... Job done for the day... Let it dry.... How long... well see...
28/10/08 - Tuesday
The renderers came on site today.... Looks good I must say, I did tell him to do the best job he had ever done... At least I hope it is not like my mates Simmonds render job.... bits falling off it before they even had hand over...... ours had better stay up that is for sure... I am not in the mood.......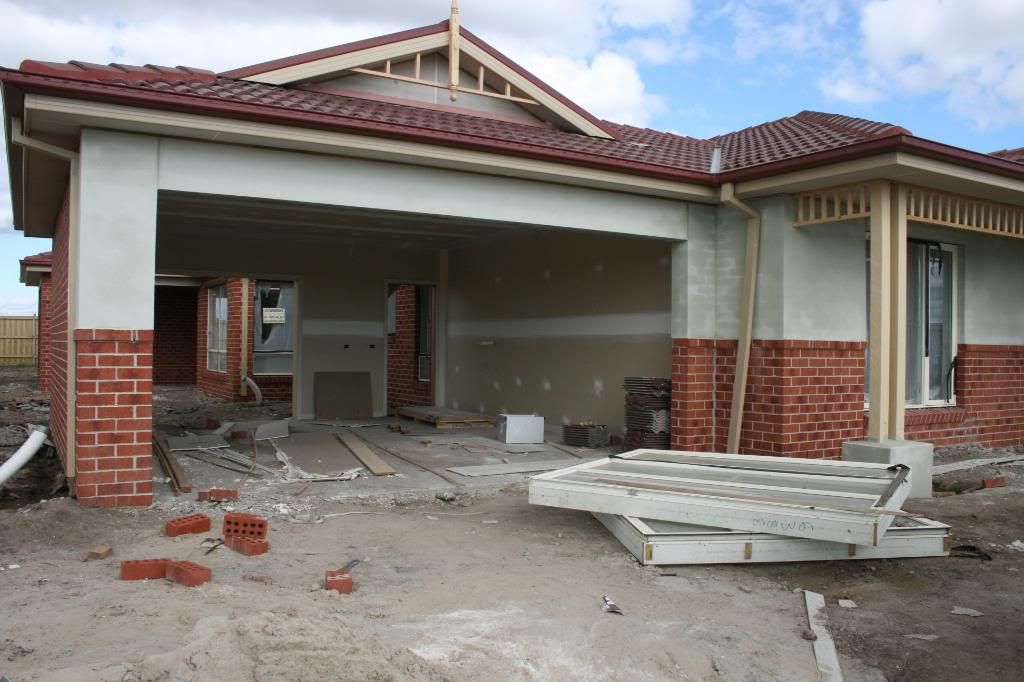 Garage front rendered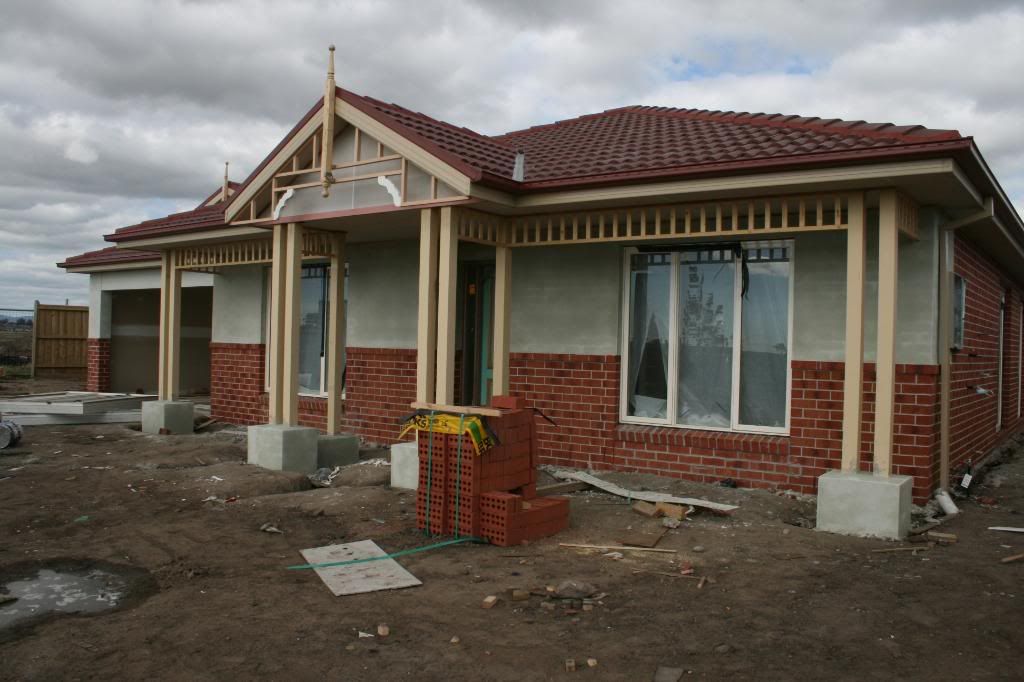 Front view...
29/10/08 - Wednesday
It's bloody Wednesday, no one there again, I thought... Although hasn't next doors started off well.... Anyway I thought, well I am here now, I may as well take a walk around..... Ooppppsss My apologies, we have had some work done after all all be it an hour or two at the most....We have our down pipes connected to real plumbing instead of those snake things that pop up out of the ground.... None else here today though........ Give a shit I thought....and went home.....
30/10/08 - Thursday
One painter in by himself until midday and then another two came along, then I went back after picking up my nephew from school and other painter arrived at 4.00 in the afternoon. I though what the hell is he here for, they will be knocking off shortly......and I went home... still pissed......