Well I thought I would actually take the camera up with me today after the cleaners had been in yesterday and noticed that while it was getting a clean inside we had a, "pretty general", site clean around the block too.... Pics enclosed....
Sorry to John And Andy though, I know how much you love our laundry... lol.. But I don't have one taken in there since the clean... I will make it my mission to get one for you guys....lol...
HTB - We are expecting hand over in the next week or so..... as we are scheduled to have an inspection in 3 days time.... yippeeee...
Mad Mel - Yes we are still scheduled to have our inspection on the 21st...... Not much left to do I wouldn't think....
The kitchen and meals room cleaned...


Looking our of the family room to the Alfresco...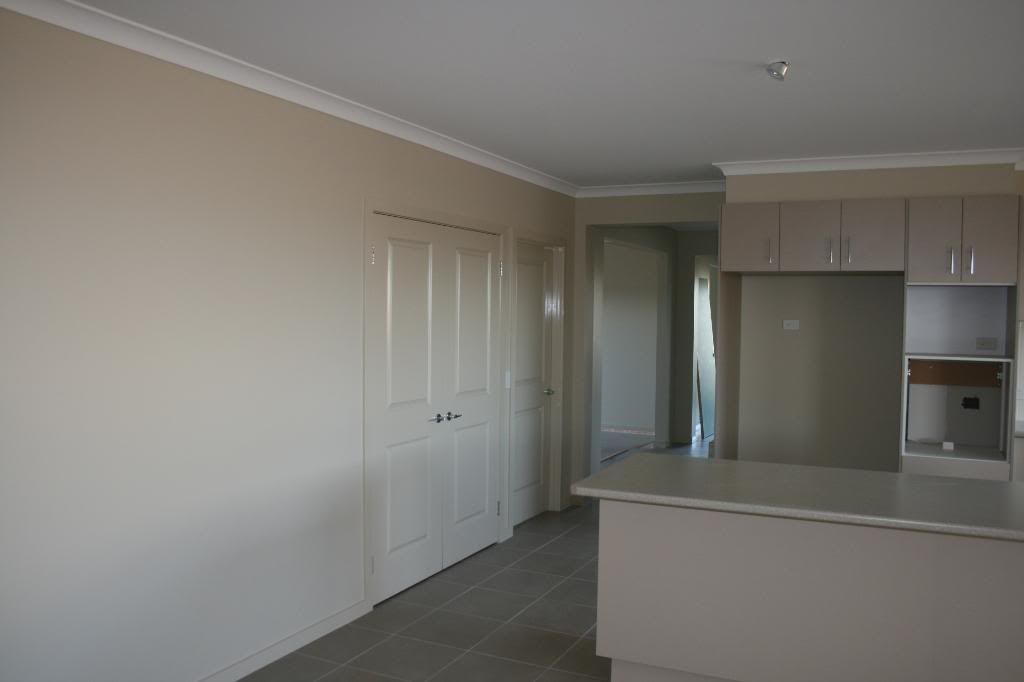 Main bathroom bath and vanity.. All clean... yippeee.. Just waiting on mirror now...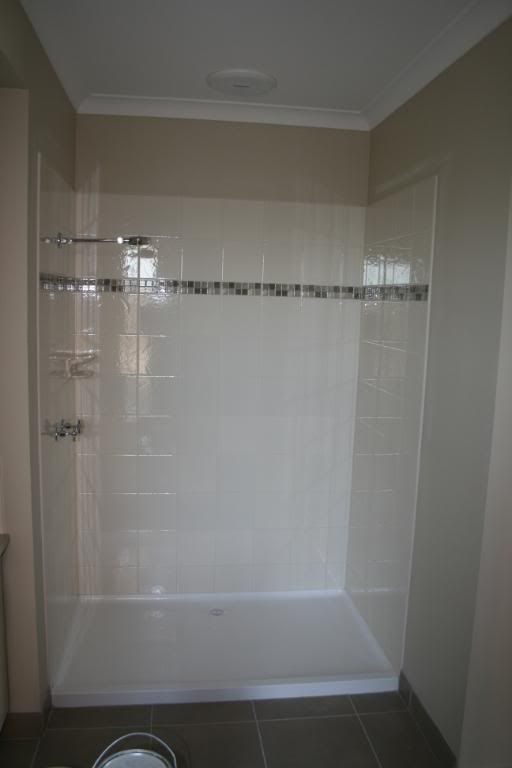 Ensuite shower all clean and almost ready for use.. Waiting on shower screen...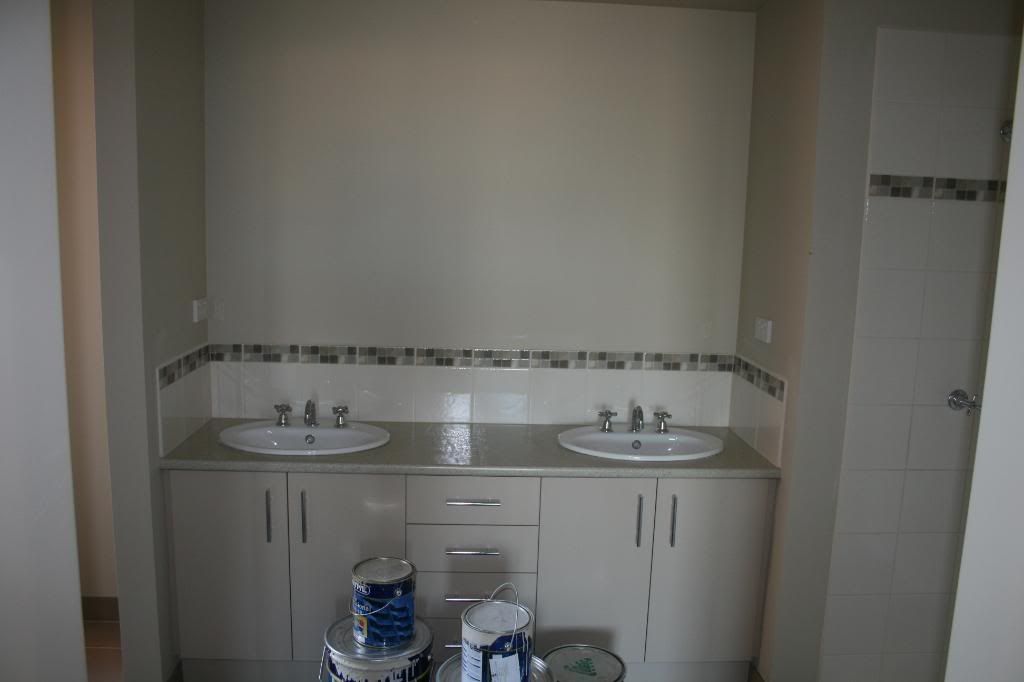 Looking very nice and clean now... waiting for mirror...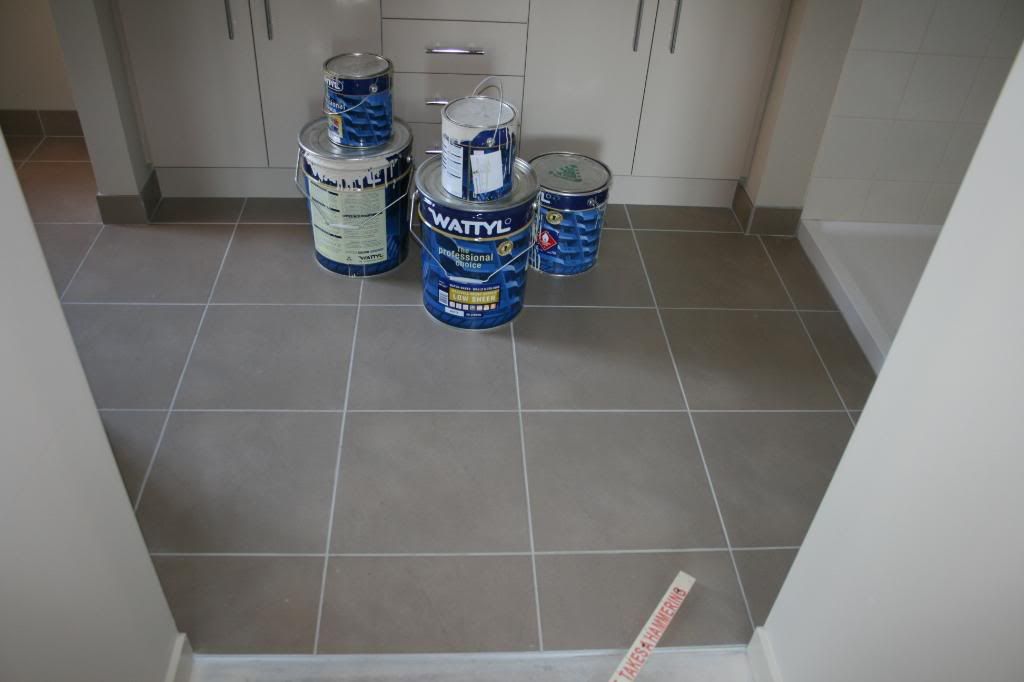 Best colouring pic of the tile colours.... N i c e.... and clean....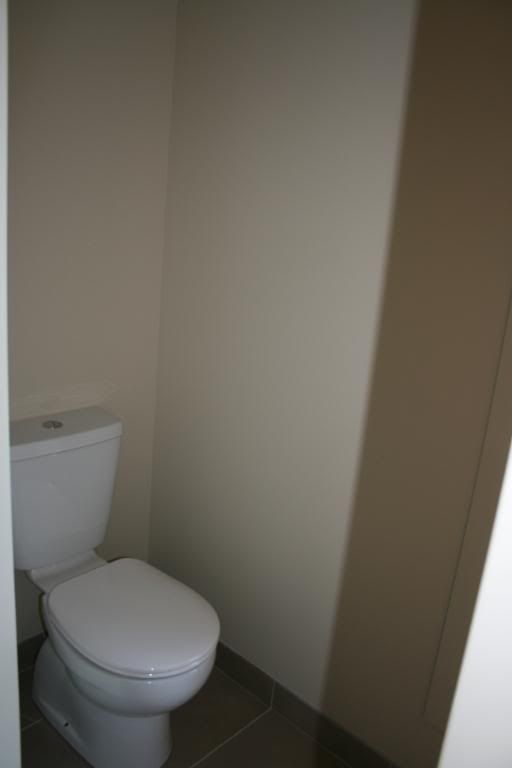 A throne fit for a King..... or a good place to curl up with a newspaper.... lol....